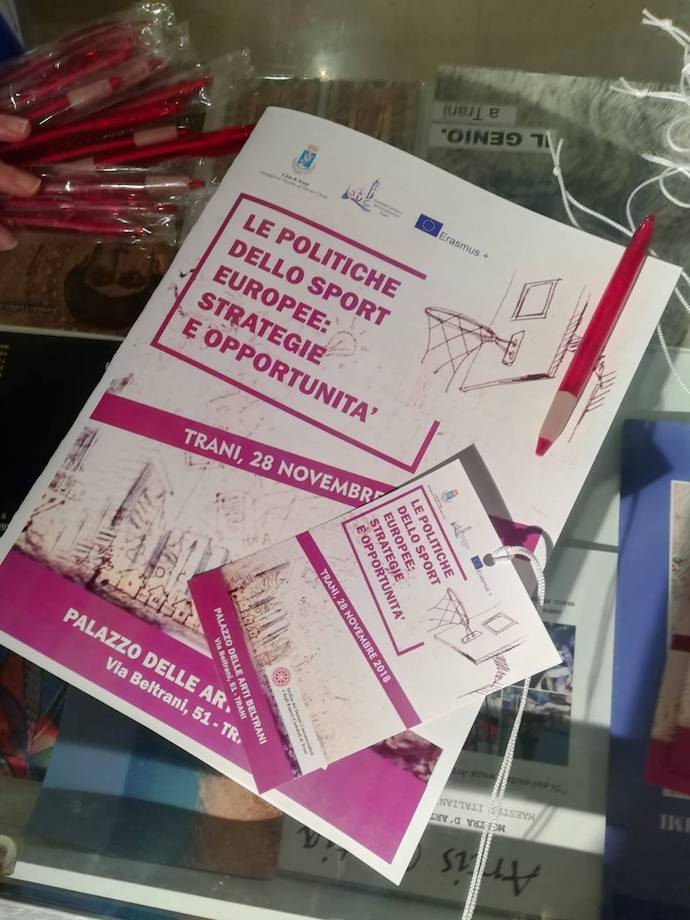 MSV representing its Project Manager Spartaco Grieco coordinated the 1st International Workshop on European Sports Policies: Strategies and Opportunities held in Trani on 28/11/2018.
An important occasion for discussing and presenting the opportunities on European funds in particular within the Erasmus + Sport programs with some results obtained in the PLAY project at the presence of 2 evaluators of the Erasmus + Sport 2018 program, 100 participants among Public Administratio n executives, Sports Federations, Sport Club and non-profit organizations and over 35,000 visitors to live streaming organized for the event.
The comparison and discussion among the participants allowed to show the excellent results obtained to date in the PLAY project in anticipation of the upcoming events in London 2019 and Barcelona 2019.