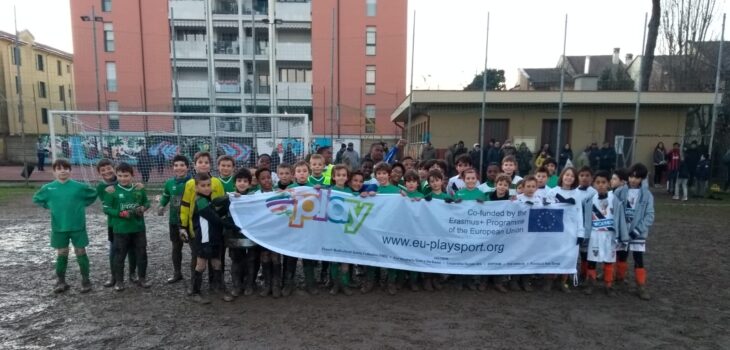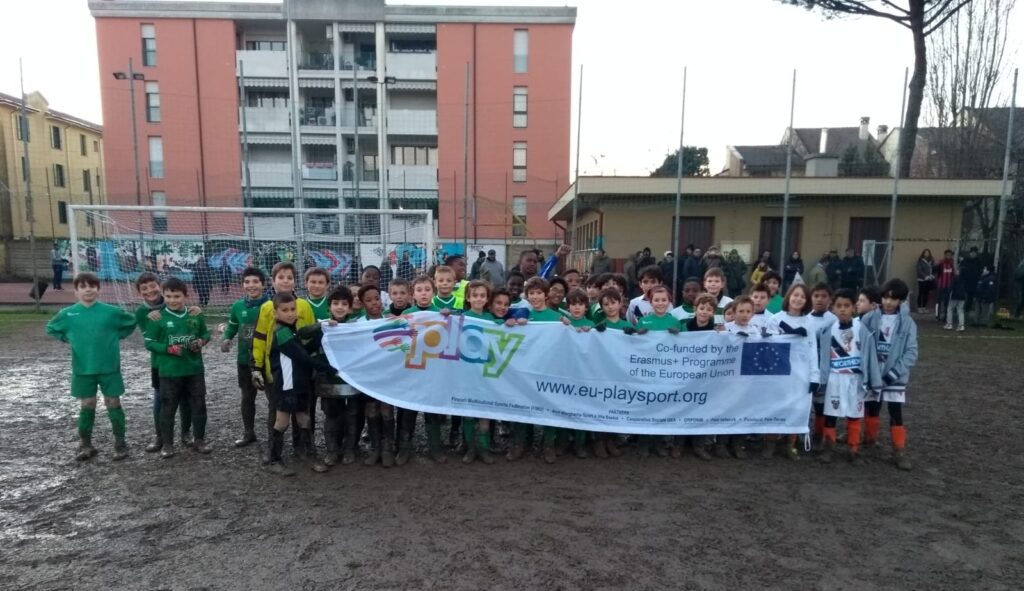 Final P.L.A.Y! tournament held in Padua
Saturday 14th of December 2019 the final event of the project "P.L.A.Y!" – Peer Education, Leadership, Action, Youth", was held in Padua, organized together with our volunteers from ASD Quadrato Meticcio Football, their under 10 team whose kids have been involved directly in the 2nd pilot. Another three other local under 10 teams participated.
The tournament was held in the very grassroots football court of via Dottesio in Padua's multicultural and working class neighbourhood Palestro. It was an amazing tournament where each team played 3 games. After the tournament we went to the headquarters of the association Quadrato Meticcio and shared experiences and considerations from the volunteers and kids involved in the project with parents and other kids. Also showing the video produced by our YAGs (youth volunteers) with interviews from some of the involved kids, sharing their ideas and feelings about the P.L.A.Y! sessions and the P.L.A.Y! project values. We ended the day with a warm celebration, offering food, drinks and a nice time together with all participants. More than 50 kids (44 players from the tournaments and their underage friends and relatives) and 40 parents took part in the event, besides 3 volunteers referees and 6 YAGs.