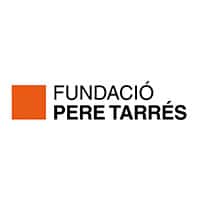 Self-improvement, self-consciousness and respect were the three topics addressed by Fundació Pere Tarrés in the January sessions of the PLAY! pilot in Spain.
The topics were selected to work and promote specific competences among the beneficiaries, five groups of approximately 20 children from three organisations, and help close the attainment gap between the most and least disadvantaged children, while improving learning.
Each month will work on a different set competences and skills.
Prior to the implementation, in November 2017, the Catalan foundation selected and trained the 10 Youth Active Groups (YAGs) to work with children and youth and through sporting sessions further their social, intellectual and entrepreneurship skills.
The second session is due for this month and will look at the outcomes of the first three month of sessions and plan the upcoming ones.
The sessions are being implemented in partnership with Institut Rubio I Ors, Institut Ferran Sunyer and CBS Hércules Hospitalet.