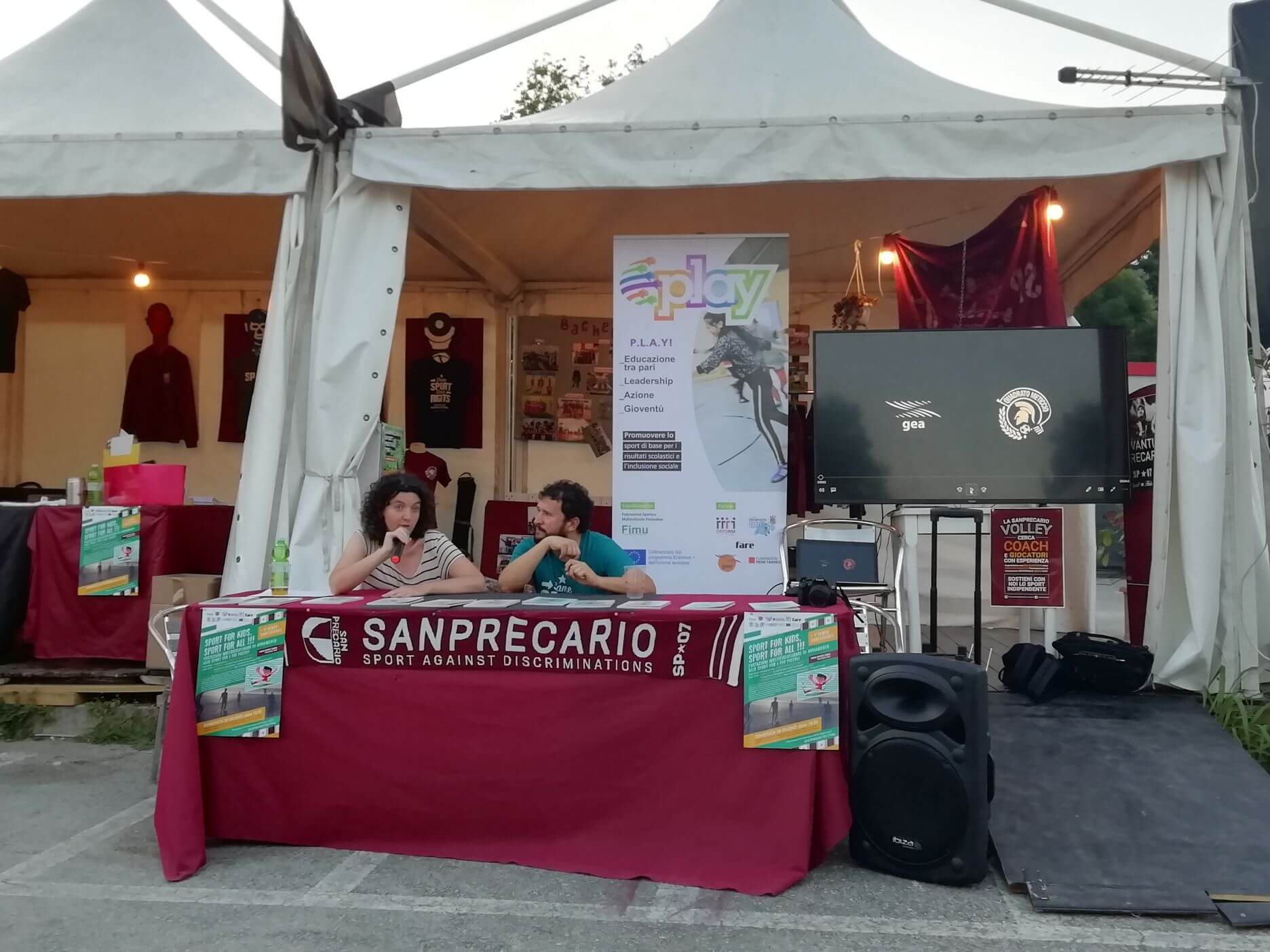 At the end of June during Sherwood For Kids – 6ª Edizione a #Sherwood19 – Padova, GEA hosted a workshop bringing together experiences from the PLAY Project to combine sport and education, support kids' growth and promote inclusion and learning of fundamental values in sport, school and life. Principle values being: respect, equality, responsibility and the importance of being in a team.
The workshop was organised together with GEA's local partner ASD Quadrato Meticcio Football to stage the PLAY session with the kids, and Polisportiva SanPrecario, who hosted the event at their sports arena. PLAY partner Asd Margherita Sport E Vita also came to share their experiences with 3 of the involved YAGs.
Almost 60 participants attended including 24 children under the age of 14, some of them having taken part in the 2nd pilot test in Padua. As part of the event the workshop kicked off with a football tournament.
PLAY partners GEA and MSV illustrated the methodologies and activities realised during the 2nd pilot in Padua and Puglia, with direct speeches of YAGs and some kids that were involved in GEA's second pilot. ASD Quadrato Meticcio and Polisportiva San Precario introduced their approach in working with kids through sport to foster values of anti-racism, respect and solidarity.
A demonstration of sport stories for kids' education completed the workshop with the journalist Giulia Franchi who wrote the book "Ago, la storia di un capitano" (Ago, the story of a captain). The book was used to promote the educational value of sport in schools and sports associations that work with young children.