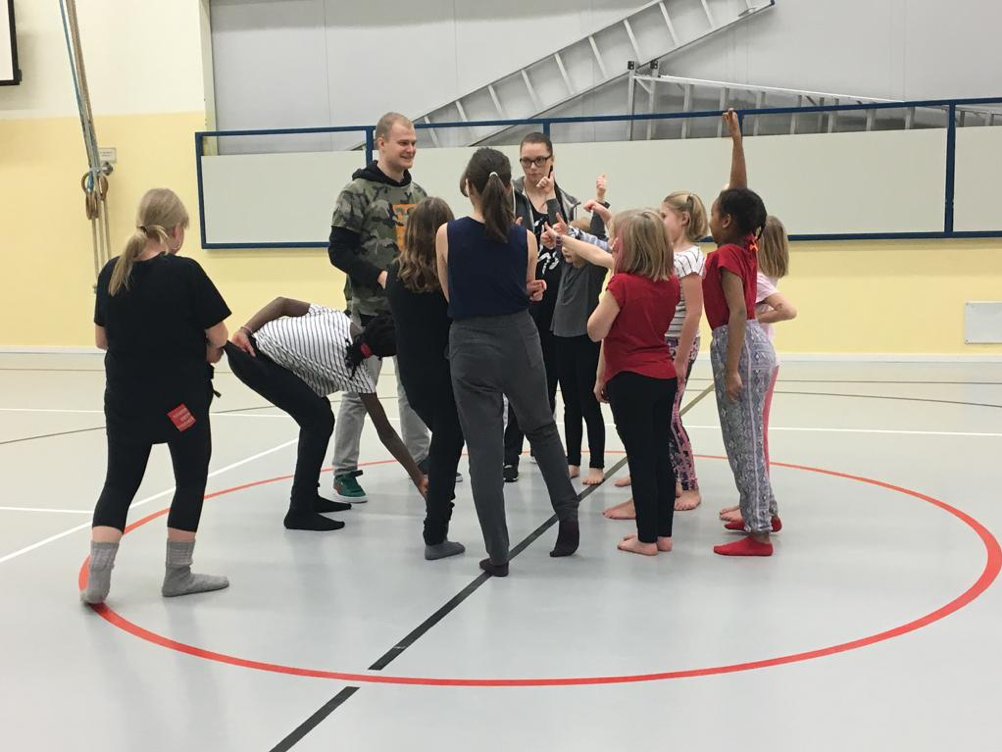 In January meeting FIMU's volunteers went through teaching strategies used in the TPSR model to favor the development of self-efficacy i.e. self-competence. These include the using of modeling with peers, setting expectations, giving power and voice to pupils, giving feedback on their performance, encouraging autonomy and strengthening effort.
The volunteers are expected to model respectful behavior and foster social interaction among the children. Giving voice and power to the children means that the instructor assigns them small tasks in managing and organizing the lesson and engages them in making decisions and self-and peer assessment. The children may also be given the opportunity to take part in instructing a specific game or drill. In every lesson the transfer of the practiced skills is addressed, i.e. it is discussed where else they need to use those skills.
The picture shows FIMU volunteer Jan Eeken actively using the TPSR teaching strategy of involving students in assessment in his dance lesson.