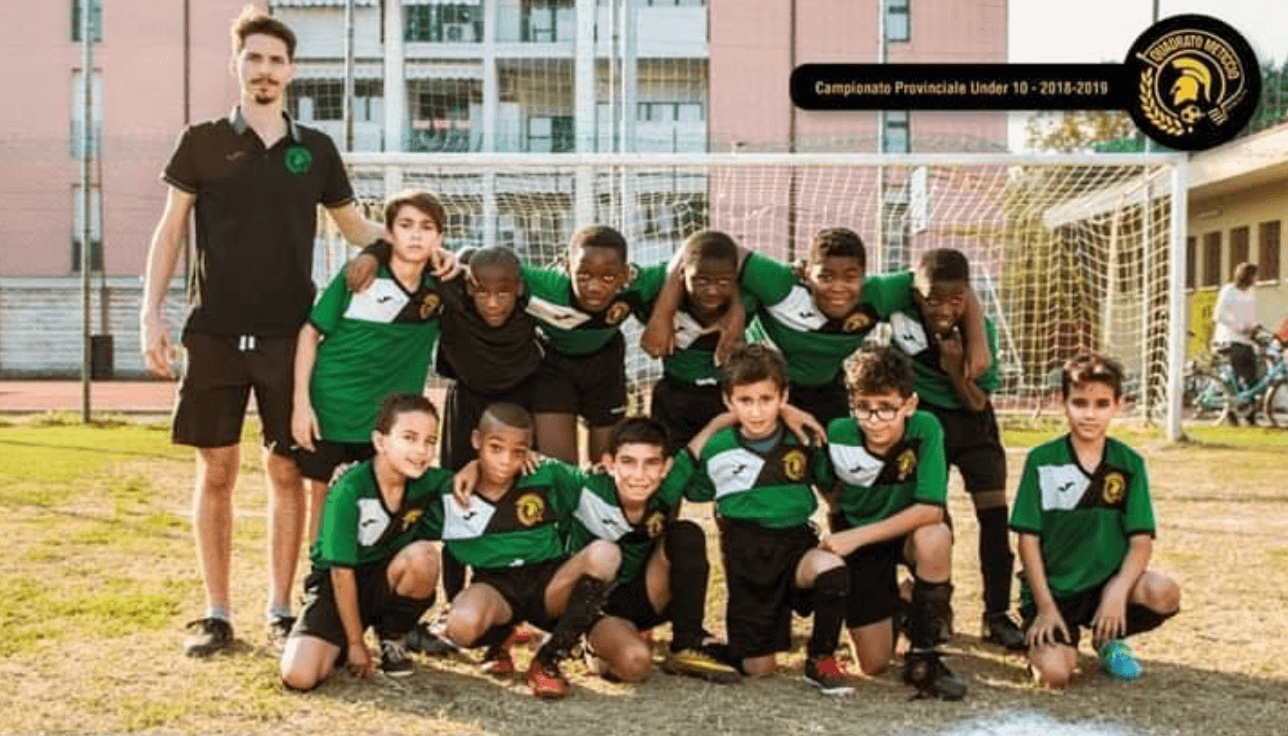 For the second pilot action that will be developed through this last year of the project, GEA has recruited a new YAGs team: welcome into the PLAY project ASD Quadrato Meticcio, a local sport club that promotes football for social inclusion.
They are a super active anti-racist and anti-sexist club, and 6 young coaches and volunteers under 30 will be involved in implementing educational sessions with 2 groups of kids, under 10 and beginners (11-12 years old). Activities will start at in March 2019 and will be held in the Palestro neighbourhood of Padua, where around 30,000 people live (around 14% of overall Padua popluation).
The neighbourhood is characterised by many council houses, a relevant multicultural mix of populations, difficulties in integration and social inclusion but also a high vitality of social organisations and civic society. Sport plays a great role in this, and PLAY project will further promote grassroots sport as a powerful tool of education and social inclusion of children, kids and youngsters adding the opportunity of an European cooperation.