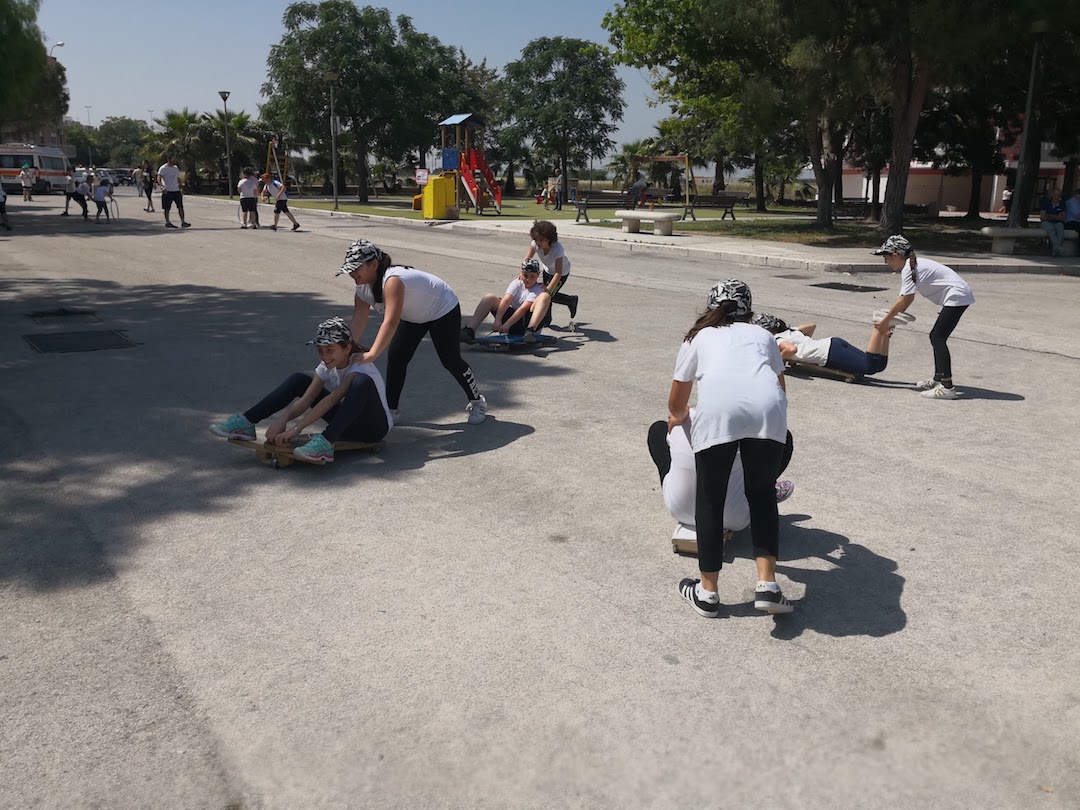 The Comprehensive Institute of Trinitapoli, in the province of Barletta-Andria-Trani, Italy, celebrated the end of the school year with an initiative lead by the PLAY! partners A.S.D. Margherita Sport e Vita (MSV) as part of the project.
Children aged 10-12 participated in a series of traditional games, replacing board and mobile phone / video games, such as skipping rope or the skipping the elastic.
MSV Youth Active Groups (YAGs) Coordinator Felice Carano led the three-day initiative aimed at bringing back games that are passed from generation to generation, informally, and that also include physical skill, strategy, chance, repetition of patterns, creativity, among other skills that transferable also the children's day-to-day life.
"These games helpedchildren understand the importance of socialising and playing together and has a great impact in relationship-building and inter-generational exchanges between son, parents and teachers." said Spartaco Grieco, MSV project coordinator.
The day also included activities on food education, bringing also back some of the most traditional and nutritional snacks for children.