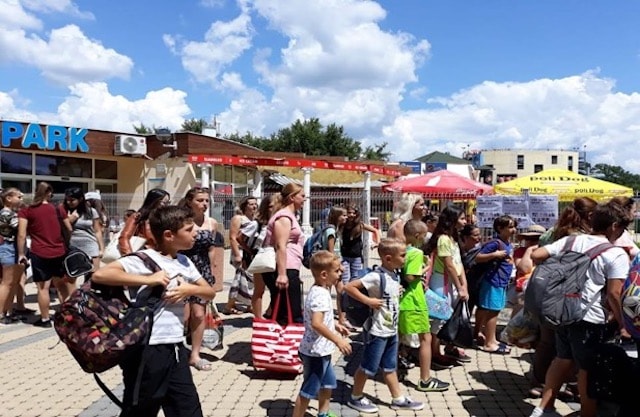 PLAY! Slovenian partners Društvo za razvijanje prostovoljnega dela Novo Mesto (DRPD NM) have organised a series of meetings to discuss results and the impact of PLAY! sessions during the pilot's year.
Parents, teachers and Youth Active Groups (YAGs) representatives highlighted the positive impact of the sports sessions in improving children's personal and inter-personal skills, as well as schooling success. 
The meetings were held while children and youngsters engaged in sports activities including swimming, demonstrating the type of work carried out by DRPD NM and YAGs throughout the pilot year.