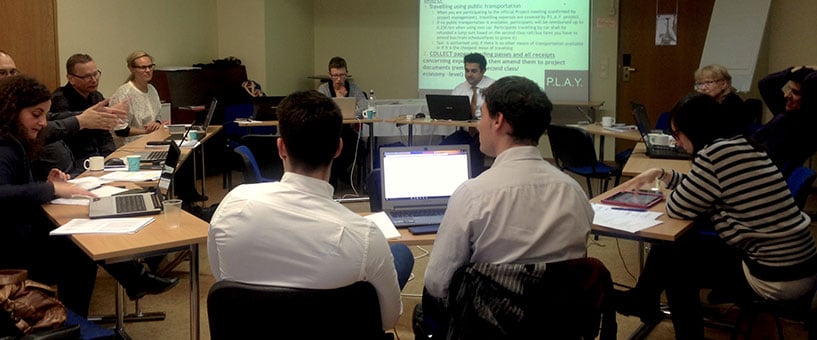 A kick-off meeting for the P.L.A.Y! project was held on the 20 – 21 February in Helsinki, Finland. P.L.A.Y!
Peer education, Leadership, Action, Youth is a three-year European project co-funded by the Erasmus+ Programme of the European Union focused on promoting grassroots sport to improve school success and social inclusion.
The project aims to promote transferable social and educational competences through sport to children in disadvantaged situations or at risk of social exclusion because of their background as migrants or ethnic minorities. It also tackles failure at school and aims to reduce dropout rates, and at the same time provides a wide range of sporting activities. During its pilot and implementation years, a series of ongoing activities and events will be delivered by each partners, matching educational and grassroots sport opportunities for children and youth.
The partners came together to adjust goals, procedures and outcomes ahead of the project's pilot year. The meeting was organised by the project coordinator and Fare member Finnish Multicultural Sports Federation (FIMU) and attended by all partners including ASD Margherita Sport e Vita (Italy), Consorzio Comunità Solidale (Italy), Drustvo za razvijanje prostovoljnega dela Novomesto (Slovenia), the Fare network and Pere Tarrés Foundation (Spain).
The project will run until December 2019.